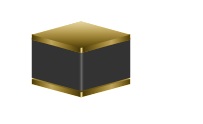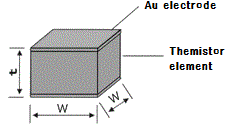 The thermistor has high reliability from the point of "Less-aging" as electric current characteristic.
These thermistors are installed for the Au wire-bonding.

The NBC series thermistors are adopted for semiconductor lasers.

Parts description
Resistance
R25
B-constant
B25/85
Dimension(mm)
W(mm)
t(mm)
NBC103H393G
10kΩ±3%
3930K±2%
0.34±0.05
0.25±0.05
NBC103H344F
10kΩ±3%
3435K±1%
0.46±0.05
0.21±0.05
NBC303H415G
30kΩ±3%
4150K±2%
0.48±0.05
0.31±0.05
If you have any requests,please feel free to contact us at any time.